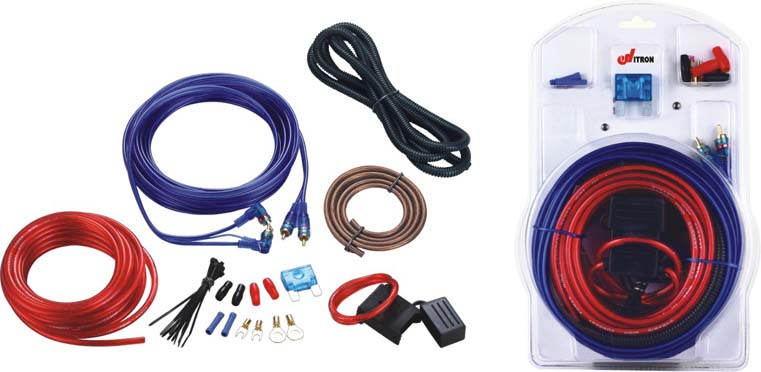 Information:
IBKIT8E
17ft 8GA Red transparent power wire
3ft 8GA black transparent power wire
20ft 18GA Blue remote turn-on wire
17ft blue transparent RCA wire with remote control wire
3ft 8GA split loom tube conduit
ATC fuse holder in line and 60A MAXI fuse
.8GA.Ring Terminal
.8GA.Spade Terminal
.Butt Connector
.Black Grommet
Cable Tie

© 2003
NINGBO UNITRONIK CO., LTD CEIEC NINGBO UNISOUND CO.,LTD.
All rights reserved.
Designed & Supported By
H
aibo Network Inc.